NDF supports its mission through the implementation of four major programs:  Clinical Research, Patient Advocacy, Education & Awareness and Outreach 
Programs are the corner stone for any solid nonprofit organization. Programs are the manifestation of its mission (why it exists), and each one has its core objective. At NDF, we have four programs (Clinical Research, Patient Advocacy, Education & Awareness and Outreach) that meet our mission's requirements. Each of these programs serves a unique function, all of which work towards fulfilling our mission.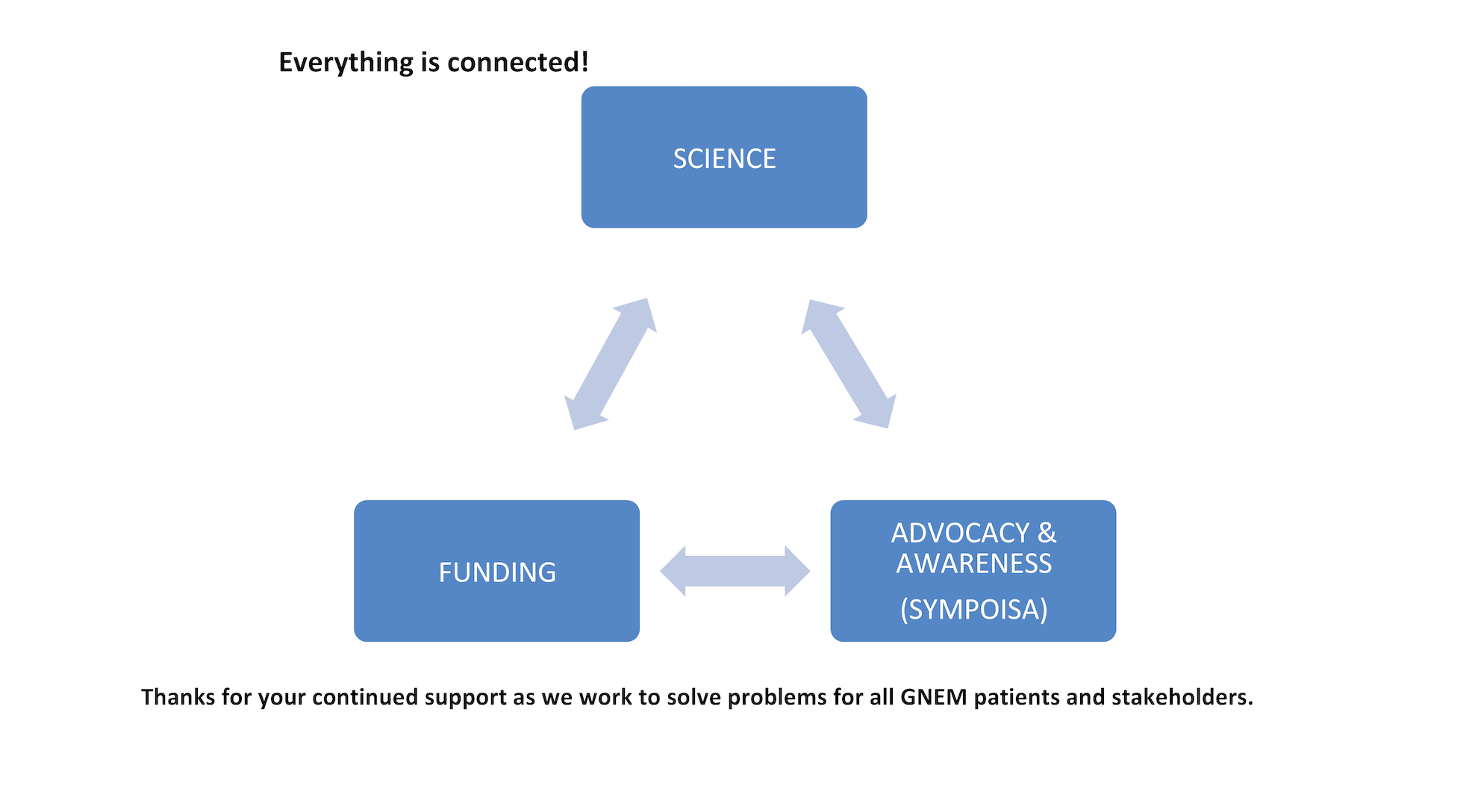 NDF's commitment is to its patient population and, as such, cannot sit idly by to wait for a cure. By bringing patients, caregivers, doctors and scientists together, we solve multiple problems while doing the right thing:
Education between scientists about the disease is made possible at NDF's symposia, and is largely credited for creating collaboration among scientists, many of whom refused to work together just a few years ago. This expedites scientific progress.

Awareness of the disease leads to proper and timely diagnosis which, in turn, helps expedite interest from doctors, scientists, and ultimately investors and biopharma, without which a cure is untenable. This increases the number of identifiable patients, which increases the money that can be made by industry and expedites treatments and a cure. Having more identified patients and getting information on their disease state and progression will help NDF to generate a natural history study that is highly desired by the biotechs and the FDA.

Advocacy for patients and their families is not only the right thing to do, but also promotes NDF as a solid, compliant and effective nonprofit organization according to watchdog groups, and donors alike. It is directly because of our work on these programs that NDF staff were able to apply for and win grants, such as the recent one for $2.5 Million.