Where to get screened
AS A CARRIER FOR HIBM/GNE MYOPATHY
For more information about genetic screening or to order a genetic test kit, contact one of our partners:
 
You can get an in-home genetic screening kit here.  Enter coupon code JScreenAtHome for an $18 discount.

"Jcreen is thrilled to partner with the Neuromuscular Disease Foundation to educate the community about genetic risks and to help prevent disease in future generations through carrier" - Karen Grinzaid, Executive Director, JScreen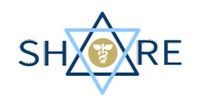 NDF Ambassadors is a group of motivated, young professionals focused on spreading awareness of GNE Myopathy (HIBM).
To learn about upcoming events or to contact them about getting involved, visit them on Instagram or via e-mail Ndfambassadors@gmail.com
If you're interested in learning about hosting a screening event, please e-mail us.

To learn more about the importance of genetic screening, view this webinar presented by our partners at JScreen.
Jscreen's Estie Rose also discusses the importance of pre-conception genetic screening with Karen Koren on her "Soul Sessions with KK" podcast
"Genetic Testing: It's Not Just For Ashkenazis"