HUDDLES are a virtual, peer-to-peer support and mentoring group focused on the cognitive health & well-being of people diagnosed with GNEM.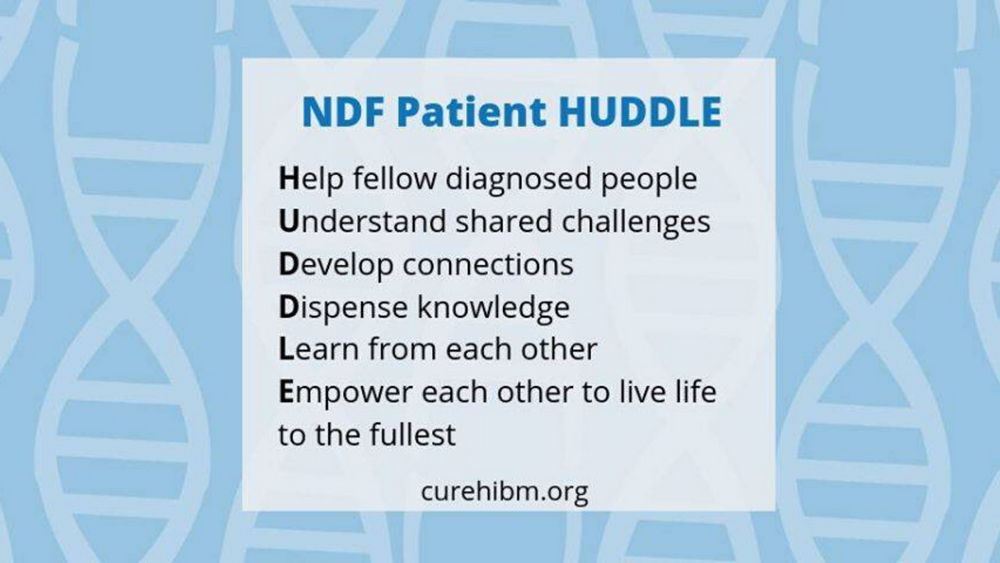 Click here to register for the next HUDDLE
Being new to GNEM means that I am still processing and coping with the difficulties that have changed my life. I joined this huddle to hear what others had to say about how they feel and be heard in a place where I know I'm understood. It was wonderful to be able to express those feelings without feeling judged or ashamed. The conversation was varied and the information and support provided was very helpful! I am so thankful for this support system!"     
  - Sidney, GNEM Patient
"I would like to thank you all for putting up with such an awesome platform. Yesterdays huddle was so much fun. The way carried out, it sent so much of positive energy, good vibes and a place where we can share our personal observations and life experiences. You guys ensure that everyone feels they hold value! May God bless you all & NDF!
- Sabeen, GNEM Patient and NDF CPA, Pakistan
"I just wanted to express my gratitude for the opportunity to connect with fellow patients in this way. We were on the phone for over an hour Sunday morning. Not only is it such a helpful exchange of practical ideas/ tips, but it's also so therapeutic on an emotional level. I've only  been able to join on a couple of occasions, but I totally encourage people to check it out." ❤️                             
 - Jennifer, GNEM Patient
"Awesome Huddle today. I without a doubt know we are making a profound  difference one patient at a time. I feel energized in these moments." 
 -Tara, GNEM Patient