Thank you for supporting the GNE Myopathy community with your donation to NDF! 
Your donation helps us fund clinical research, programs to support the emotional well-being of our constituents, and continued outreach through programs such as: physician and community awareness campaigns, carrier and new patient screenings, and education on prevention (not passing down the mutated gene).
Plus, thanks to your generosity, we are able to host our annual symposia, which have become our signature events that are a culmination of all of our programs. 
With your donations, we are able to continue our ongoing, cutting-edge work with our international team of leading scientists and institutions working with us toward our ultimate goal of treatments and curative therapies for GNE Myopathy.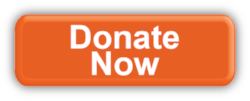 Your support empowers us to overcome obstacles and move ahead assertively with our mission.  Thank you, in advance, for your gracious support and enduring dedication.
Your donation entitles you to an IRS compliant tax donation letter, which will follow once your donation is processed.